WHERE? Girl Trouble's mind-blowing schedule: Can you keep up with this pace? (Actually the real question is: Can Girl Trouble keep up with the pace?)
For now, please check our Myspace page for SHOW INFORMATION but while you are here, check out some of the nice artwork and cool photos we've collected.
Good Seats Still Availabe for all Shows!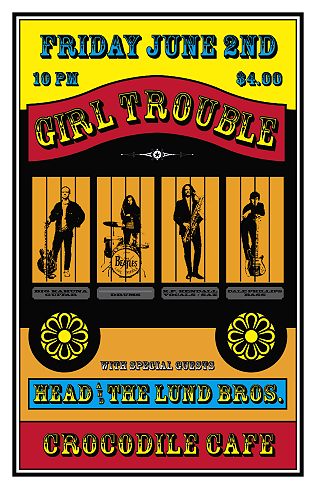 Still love this Rick Reinert flyer!
-------------------------------
Dave Day and Girl Trouble at Jules Maes, March 19, 2005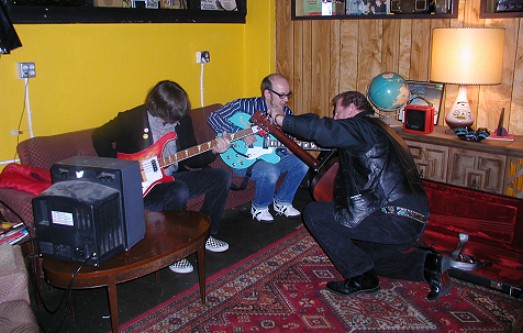 Dale, Kahuna and Dave Day in a quick rehearsal at Georgetown Records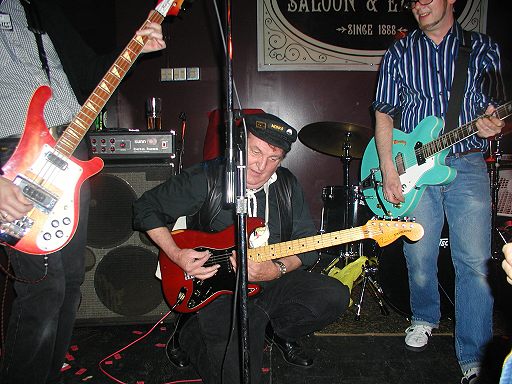 Dave leads Girl Trouble in a rippin' version of "Honky Tonk"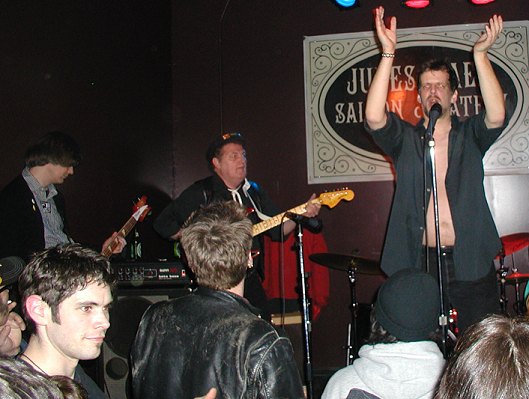 The audience is quick to respond as K.P. leads the traditional "clap-a-long"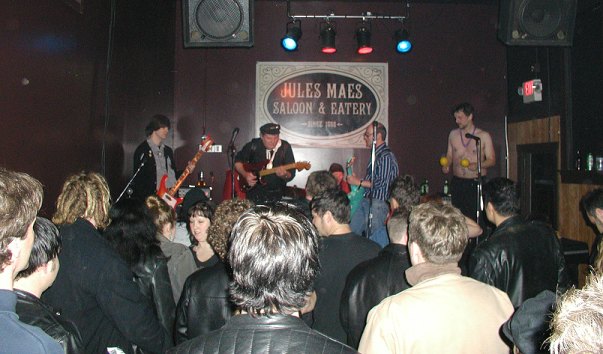 Thanks to Dave for a great night!
| | | |
| --- | --- | --- |
| | Tacoma, Washington: Gateway to Danger | |
-----------------------------------------
The Sit and Spin Dead Moon show is over (and actually now the Sit and Spin is over too). If you want to know what fun you missed out on just look at the oh-so-happy faces of Dead Moon and Girl Trouble as they bask in the joyous triumph of rock and roll. As always, GT is honored to be allowed anywhere near their fave combo. That's Toody Cole and Bon in front and left to right, Dale, K.P., Fred Cole helping Kahuna smoke and the ever popular Andrew Loomis sporting the new Randy Travis Tee he caught during the GT set.
Here's some more photos of Dead Moon and Girl Trouble after their show at the Sit and Spin. For more flattering publicity photos click here (although we are still disputing the claim that Andrew was born on Earth)...
DEAD MOON
Welcome to the Rick Reinert poster gallery...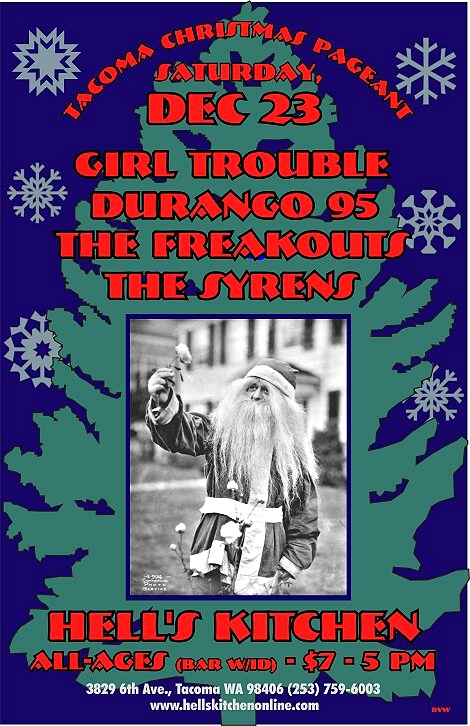 THIS WAS ONE HISTORIC SHOW !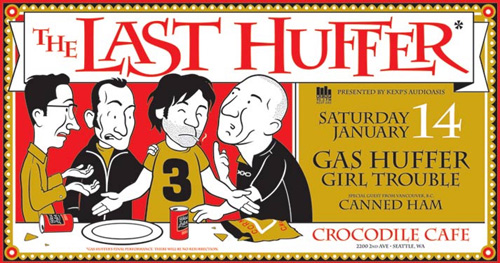 -----------------------------------------------------------
Please feel free to view a selection of prizes that we currently bestow on our concert audiences (OK, K.P. just tosses them out). Here's a sampler of some of our line-up.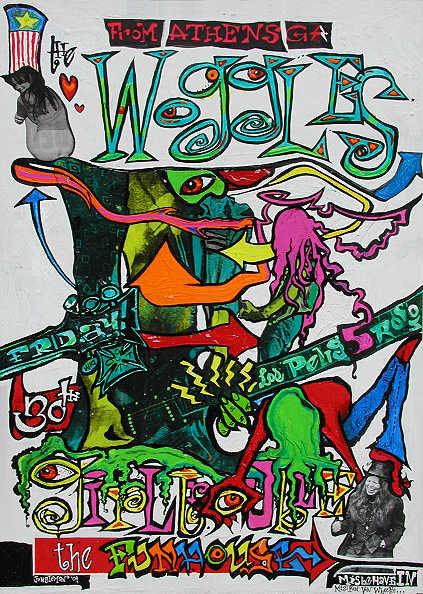 Flyer by Jim Nadorozny

Return to GT home page