BUY OUR HIT IT OR QUIT IT LP/CD/DOWNLOAD FROM K RECORDS!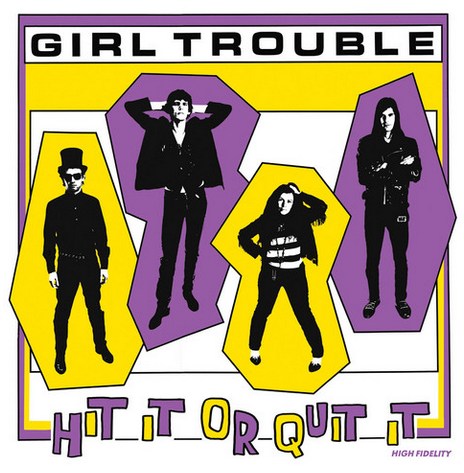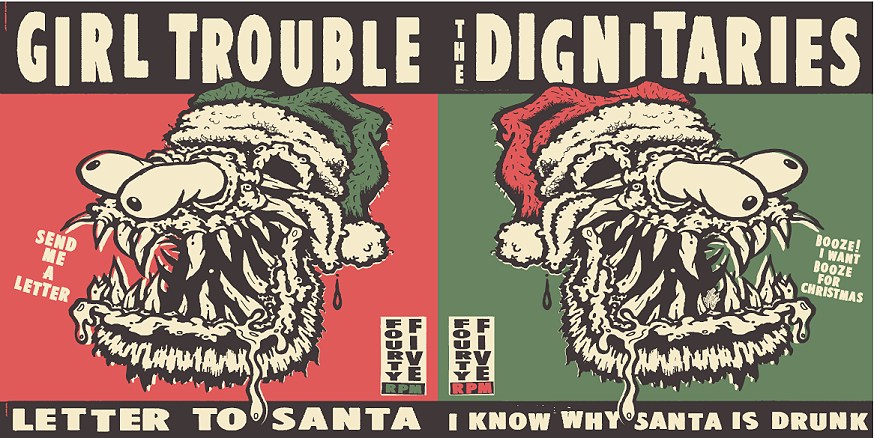 Get the new split 45 RPM split single from Girl Trouble and The Dignitaries. It's a sure-fire way to brighten any holiday gathering!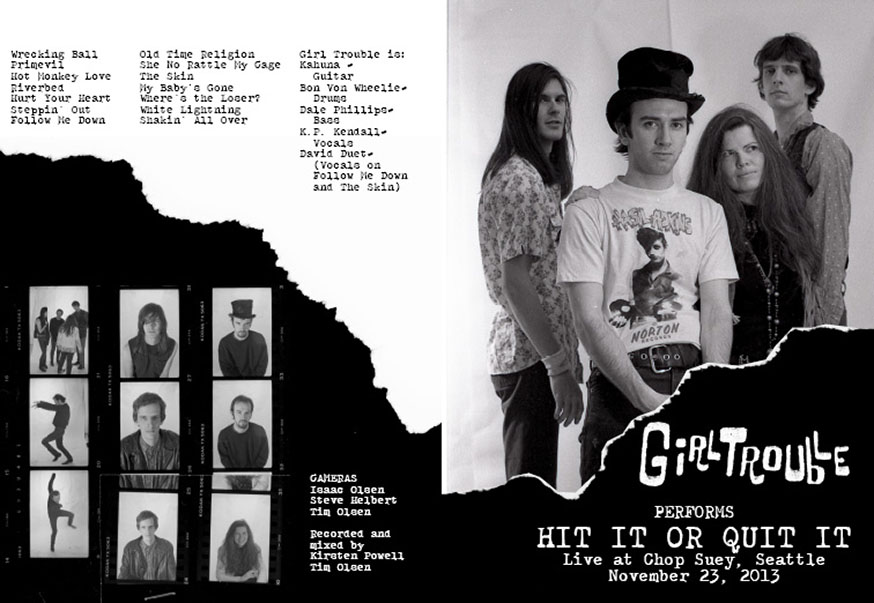 Relive the magic of the Hit It or Quit It Re-release show in this limited-edition commemorative DVD. See Girl Trouble play all the songs from their first album. See David Duet join them on stage. See throngs of people dance on stage. See how 25 years of rock can take a toll on the human body! It's all there for you to enjoy over and over.
Here's a small preview...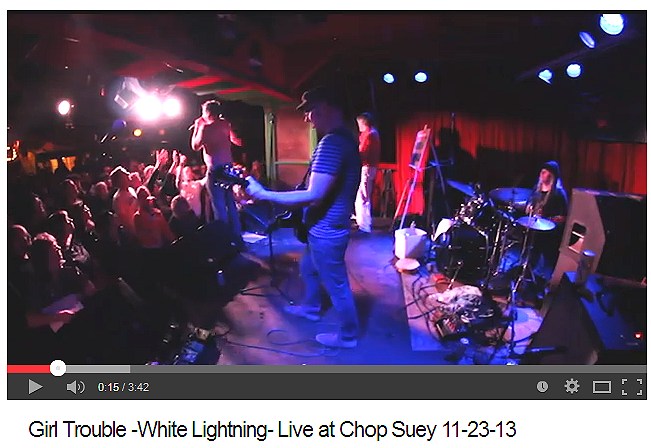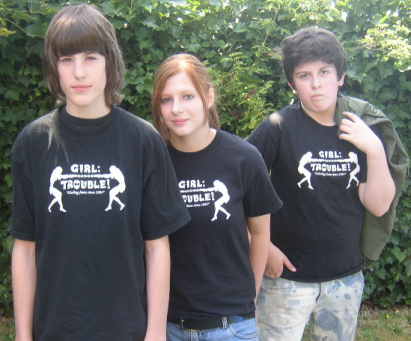 Girl Trouble shirts SOLD OUT!
We'll work on some more SOON but until then, damn, aren't the little Freakouts cute?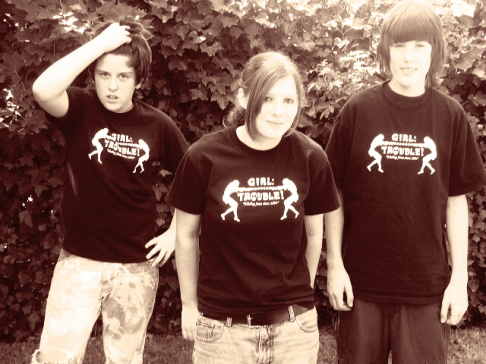 The Freakouts: Sam, Danaca and Austin
CURRENTLY SOLD OUT

Advantages to buying direct from Wig Out...

1. Girl Trouble will be happy to sign any CD bought during our special 2003 corporate push to sell units. (Just ask.)
2. Be the first on your block to own a copy.
3. Girl Trouble sees the profits immediately.
CD includes these sure fire hits!:
1. Community Creep 2. Strictly Sacred 3. This Thing Called Love 4. Trunk City 5. When I Saw You Last Night 6. Going Going For It 7. Rhythm & Rhyme 8. Let It Go 9. Rockin' Good Way 10. Simulator 11. Stalking 12. Just A Little Bit Plus bonus track: Tantrum Cove
And while you're at it don't forget this other fine Wig Out recording...ALSO SOLD OUT...WE'LL GET IT TOGETHER SOON!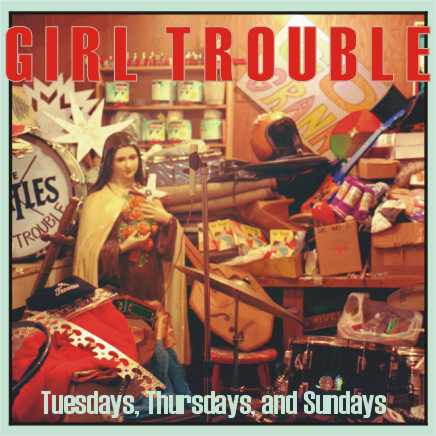 Hey kids, how about listening to selected seconds on this award winning CD!:
INTOXICATING CRIMINAL DIECAST COOL
CROSS COUNTY CURFEW
PRINCESS PHONE
THE TRACK
LOUISIANAPPEAL
COMMON LAW LONERS
DON'T ASK ME
SCORPIO 9
MR. THACKERAY'S DAY OFF
Critics proclaim: "Wow! What merchandising geniuses! They're definitely heading on a rockship to stardom!"
Wig Out Records
P.O.BOX 44633
Tacoma, WA.
98448